Model NO.:

BE

Automatic Production Line:

Cutting Operation

Automation:

Automation

Rhythm:

Flow Production Line

Model Number:

Be

Warranty:

All Life,1 One Years Free

Color:

Customiszation

Max. Cutting Width:

3200mm

Voltage:

as Requirement

Transport Package:

Wooden Boxes or Pallet

Origin:

China
Transmission Type:

Rigid

Certification:

ISO, CE, ABS

Flexible Production:

Concurrent Engineering

Production Scope:

Product Line

Brand Name:

Besco

After-Sales Service Provided:

Engineers Available to Service Machinery Overseas

Max. Cutting Thickness:

6mm

Power:

Hydraulic

Trademark:

Besco

Specification:

CE, ISQ

HS Code:

84623990
simple cut to length line and cut to length machine, simple slitting line and slitting machine
Cut To Length Line
We offer various standard models of cut-to-length lines. These lines can be cut from ranges of 0.5mm up to 3mm in length with different coil widths weights. Each of these lines can be custom tailored to meet specific production needs.
Ferrous and non-ferrous metals such as hot and cold rolled carbon steel, stainless steel, aluminum, brass, copper, galvanized metals, and different kinds of alloys can all be cut by these lines.
Sunfone will tirelessly assist its customers to make sure that they are receiving the highest quality products at the most economically available pricing.
Thanks to the most advanced CNC (Computerized Numerical Control) and AC Servo Drive Technology, combined with the fully automatic hydraulic controlled un-coiler; we ensure that our CNC Cut-to-Length machine is able to handle all tough cutting jobs for sheet metals with high speed, greater accuracy, improved efficiency, simple operation, and less manpower.
Greater cutting accuracy
Improved Reliability
Planned production
Flexible processing alternative
High speed CNC (Computer Numerical Control) and AC Servo Drive System for better positioning, cutting accuracy, and reliability.
High-resolution graphic monitor for the plant floor man-machine (MM) message handling and display.
Programmable function keys for specific tasks.
Cutting functions can be selected in either auto or manual mode. In auto mode, the system is able to make single step and/or continual operations.
You are able to set; cutting length, quantity, job number, and parameter adjustmentvia the front panel screen.
A dedicated screen / menu that can be used by the operator for: job numbers, cutting length, quantity, and for setting operational parameters.
Parameters:
| | |
| --- | --- |
| Applicable leveling thickness | 0.5-3mm |
| Applicable leveling width | 800-2000mm |
| Inside diameter of coil | 500-700mm |
| Outside diameter of coil | 1000-2200mm |
| Feeding rate: | 90m-120m/min |
| Max. weight of coil | 15Ton |
| Cutting accuracy: | ±0.5mm |
| Diagonal accuracy | ± 1mm |
Slitting Line
A slitting line, also called slitting machine, is suitable for unwinding the metal coil into a strip, slitting it into narrower strips of the needed width and recoiling them for sale or the next procedure.
Slitting line can be categorized into thin strip slitting line and thick strip slitting line for the thickness of the strip or copper strip slitting line, silicon steel, stainless steel, aluminum, carbon steel strip slitting line, etc for the material processed.
A slitting line is composed of:
1.Loading coil car  2.Uncoiler  3.Straightener device   4.Pinch roll&leveler & hydraulic shearer   5.Loop pit   6.Side guide   7.Slitter   8.Transition platform & scrap winder   9.Loop pit   10.Tension station   11.Recoiler  12.Unloading coil car
Hereby take as an example a thin strip slitting line used for the uncoiling, slitting and recoiling of cold-rolled carbon steel, hot galvanized steel strip with thickness range of 0.3-3.0mm and width range of 800-1950mm.
Main technical parameter
Material: Cold-rolled, hot-rolled carbon steel, galvanized steel.
Material thickness:0.3-3.0mm
Material width:800-1950mm
Coil I.D.: Φ508mm/Φ610mm
Coil O.D.: ≤Φ2000mm
Coil weight:20 tons max
Narrowest strip width slit into: 25mm (strip thickness≤1mm)
Width cutting precision: ±0.05mm(strip thickness≤1), ±0.1mm(strip thickness>1.5mm)
Slitting Bur: 0.03minimum, 5% of the trip thickness
No. of slitting: 25no.(thickness1mm), 12no.(thickness2mm), 7no.(thickness 3mm)
Line working speed: 150m/min max
Total power: Approx.210kw
The parameters mentioned above will vary even for the same model as the specific requirements differ.
Please contact us for more information to suit your specific need.
Below is part of the models designed by FOT slitting.

Model

Strip Thickness

Strip Width

Coil Weight

Speed

Total power

Area Occupied

(mm)

(mm)

(ton)

(m/min)

(kw)

(m)

450

0.15-3.0

200-420

4 MAX

0-120

55

13X4

650

0.2-3.0

300-620

7 MAX

0-120

96

15X4

850

0.3-3.0

300-800

8 MAX

0-120

100

15X5

1350

0.3-6.0

300-1300

15MAX

0-180

230

20X8

1650

2.0-8.0

600-1600

20 MAX

0-120

380

33X12

2000

2.0-8.0

800-1950

35 MAX

0-120

550

37X17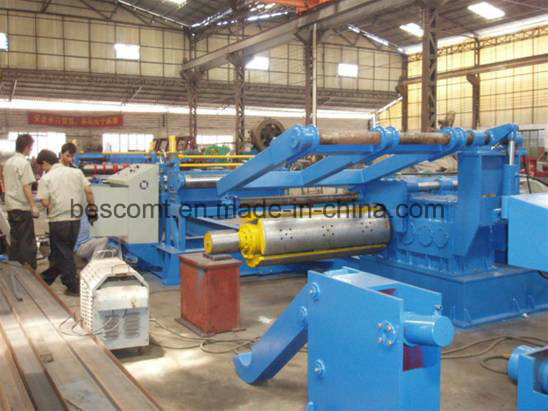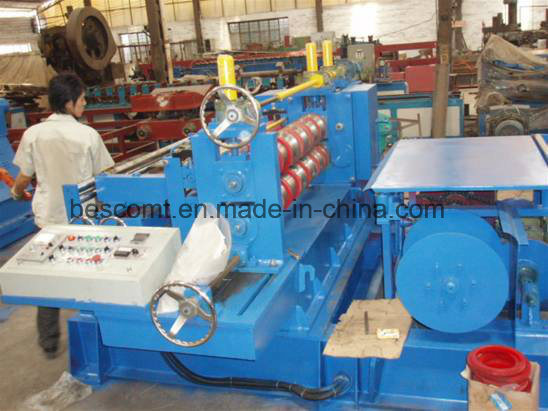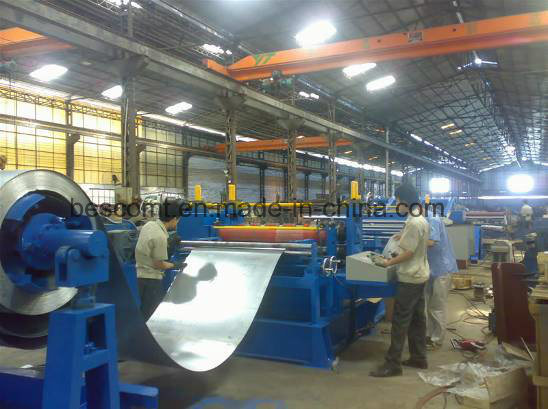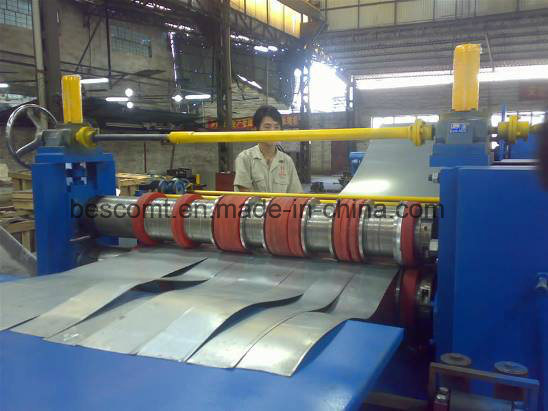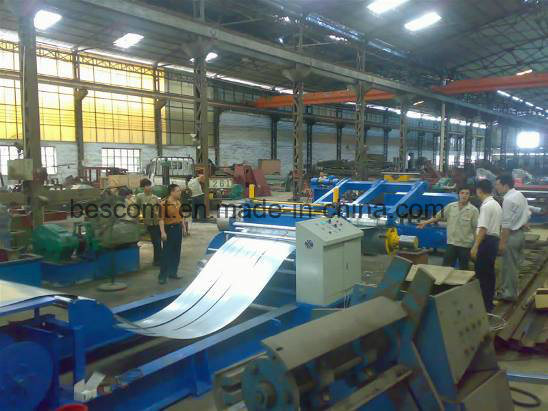 Color Mastbatch Granulation,Cable Raw Materials,Dual-Drive Kneader ,Medium Voltage Granulation
JIANGSU XINDA TECH LIMITED , https://www.xindaextruder.com